Principal Investigator 
Robert Zatorre, Ph.D.

Robert Zatorre is a cognitive neuroscientist at the Montreal Neurological Institute of McGill University. He was born and raised in Buenos Aires, Argentina, and carried out his doctoral studies at Brown University with the late Peter Eimas, followed by postdoctoral work with Brenda Milner. He currently holds a Canada Research Chair at the Montreal Neurological Institute of McGill University. In 2006 he became the founding co-director, with Isabelle Peretz, of the international laboratory for Brain, Music, and Sound research (BRAMS). His work has been recognized with several awards including the IPSEN foundation prize in neuronal plasticity in 2011, the Knowles prize in hearing research from Northwestern University in 2013, election to the Royal Society of Canada in 2017, and the Carvalho-Heineken prize in cognitive science from the Netherlands Academy of Arts and Sciences in 2020. He is also a fellow of the Canadian Institute for Advanced Research.
Dr. Zatorre's lab studies the neural substrates of auditory cognition, with special emphasis on two complex and characteristically human abilities: speech and music. With his collaborators and students, Dr. Zatorre has published over 300 scientific papers on topics including pitch and melody perception, auditory imagery, music production, brain plasticity in musicians, and the role of the dopaminergic reward circuitry in mediating musical pleasure. His research spans all aspects of human auditory processing, from the functional and anatomical properties of auditory cortex and its connectivity, to how these properties differ between the hemispheres, and how they change with training or sensory loss. 
Examples of recent research projects include: using graph theory models to understand anatomical connectivity of the auditory cortex from MR diffusion data (Misic et al, Cereb Cortex, 2018); using MEG to track the cortical and subcortical responses to periodicity (Coffey et al Nature Comm, 2016, 2019); applying machine learning algorithms to fMRI to investigate reward-related brain activity to music (Gold et al PNAS, 2019); demonstrating hemispheric asymmetries in fMRI activity to speech and melody in relation to spectrotemporal modulations (Albouy et al Science, 2020); and application of brain stimulation paradigms to enhance auditory working memory (Albouy et al, Neuron, 2017) and to modify hedonic responses to music (Mas-Herrero et al, Nature Hum Beh, 2018). Dr. Zatorre's activities are funded by CIHR, NSERC, CFREF, and CIFAR.
---
Postdoctoral Researchers
Etienne Abassi, Ph.D.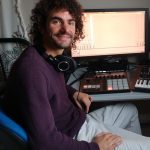 Etienne holds an M.Sc. degree in Neurosciences and Behavioral Sciences from the University of Caen, as well as a B.Sc. degree in Psychology and Neuropsychology from the University of Montpellier. Following that, he pursued a Ph.D. at the Institute of Cognitive Neurosciences Marc Jeannerod ( University of Lyon). In December 2022, he joined the Auditory Cognitive Neuroscience Laboratory as a Postdoctoral Fellow, where his research focuses on the processing of verbal and musical social exchanges in the auditory cortex. His research methods encompass fMRI and behavioral approaches, complemented by the application of machine learning tools. In his free time, he is also an accordion player and an electronic music producer.
Alberto Ara, Ph.D.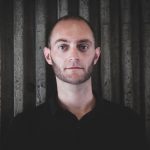 Alberto Ara completed his BSc in psychology at the University of Valencia and his MSc and PhD in cognitive neuroscience at the University of Barcelona. His past research studied the relation between slow brain oscillations, music-evoked pleasantness, and familiarity. Currently, he conducts research on auditory predictability and music reward using different behavioral and neuroimaging methods. He is particularly interested in the different contributions of cortical and subcortical brain structures to the processing of auditory predictions and surprises and how these dynamics relate to evoked pleasantness. He also investigates the potential of generalized and hierarchical modeling to better understand multilevel data under different distributional assumptions.
Mor Regev, Ph.D.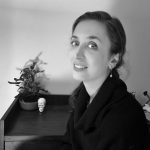 Mor completed her Ph.D. in Cognitive Psychology and Neuroscience at Princeton University. Her research explores how the human brain represents the internal experience of sounds. In her neuroimaging and behavioral studies, Mor uses realistic stimuli (such as narratives and melodies) that contain rich auditory information that unfolds over time. Her recent work investigates the neural processing of auditory content, whether it is presented externally and modified by internal goals, or generated internally and imitates perception.
---
Graduate Students
Isabelle Arseneau-Bruneau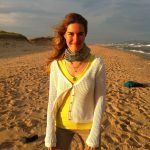 Isabelle investigates the neuroplasticity mechanisms related to musical training from the fundamental level of auditory processing. A particular benefit occurs in the frequency following response (FFR), an electrophysiological measure that indexes the quality of the neural representation of auditory inputs (e.g., speech or music). This neural signal provides insights into how accurately the brain encodes key features of sounds, and can thus serve as a biomarker of enhanced or disturbed processing. Isabelle's research at the lab examines the influence of sensory-motor and predictive mechanisms on the FFR. She uses several neuroimaging methods (EEG, MEG, MRI, TMS) as well as behavioral measures, although she has been focusing on machine learning technique since the COVID-19 pandemic. Isabelle's work is supported by the Fonds Québécois de Recherche en Santé (FQRS), the Center for Research on the Brain, Language and Music (CRBLM), and the Center for Interdisciplinary Research on Music, Media and Technology (CIRMMT). Previously, Isabelle completed a Master's in Music & Human Learning at the University of Texas at Austin (2017) and worked as a research assistant at the SoundBrain Lab supervised by Dr. Bharath Chandrasekaran. Classically trained on the trumpet, she earned Music degrees from the Conservatoires de musique et d'art dramatique du Québec (2009), Laval University (2015), and pursued graduate studies in performance at The Glenn Gould School of the Royal Conservatory of Music of Toronto (2009–2010).
Oscar Bedford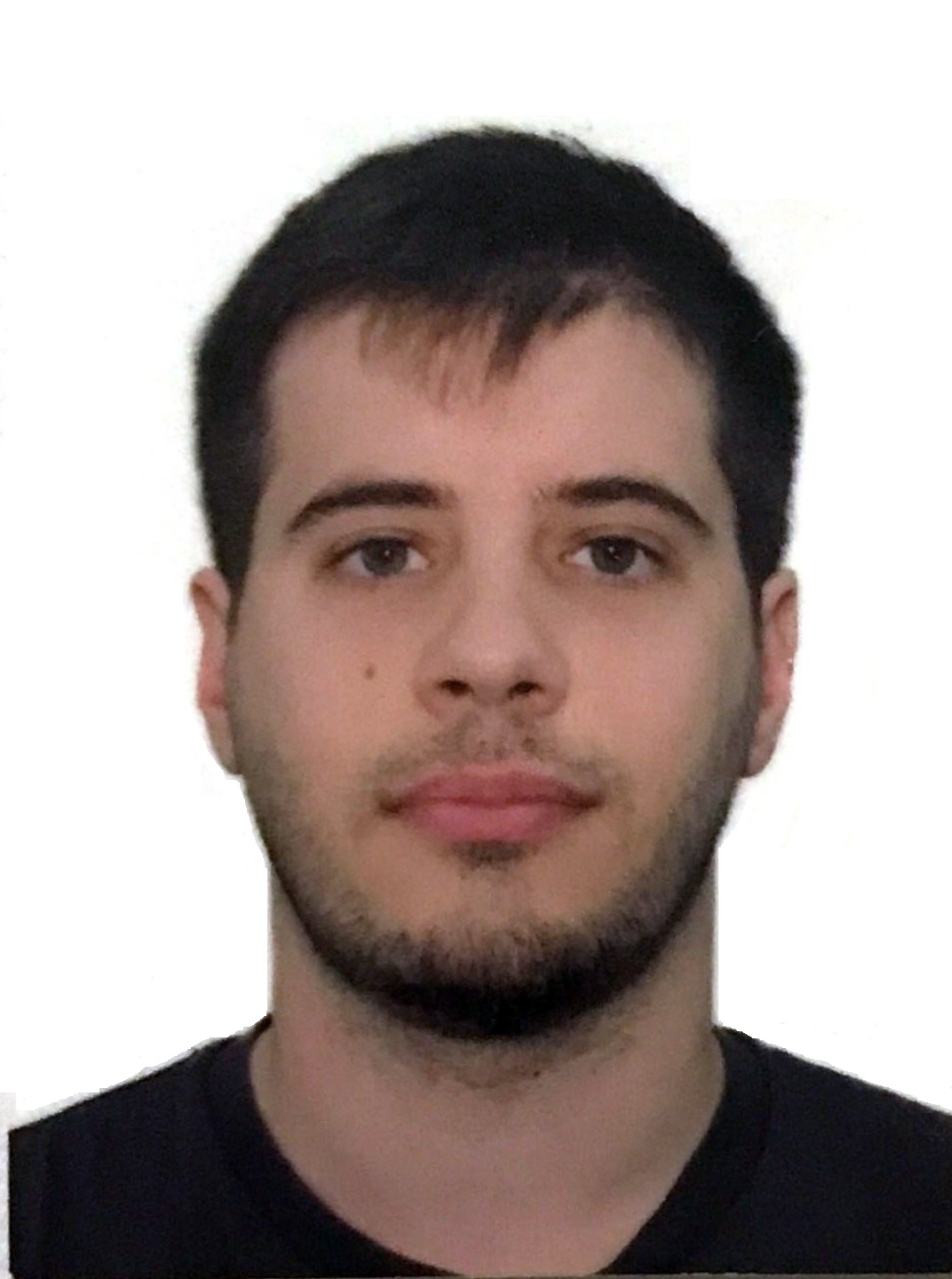 Oscar completed his Bachelor's Degree in Psychology (2013), a Master's degree in Music Therapy (2016) and an International Master's Degree in Neuroscience (2016) at the University of Barcelona in Spain. His Master's thesis was conducted at the "BrainLab" Auditory Neuroscience Lab, where he studied the effects of attention and sequence parsing on the Frequency Following Response (FFR) and the Auditory Steady State Response (ASSR). He was a Research Assistant in the Music, Mind & Brain group at Goldsmiths, University of London (UK) for 6 months (2017). Oscar received a "laCaixa" National Fellowship to pursue post-graduate studies in North America and began his Ph.D. studies with the lab in September 2017. His Ph.D. thesis involves auditory-motor coupling in the context of music-making, and he seeks to understand how music makes us move our bodies voluntarily and involuntarily. He has experience with EEG, EMG, tDCS, TMS, and resting-state MEG data. As a musician, he's been involved in two recording bands as lead guitarist, composer, and backup vocalist. 
Jacek Chudy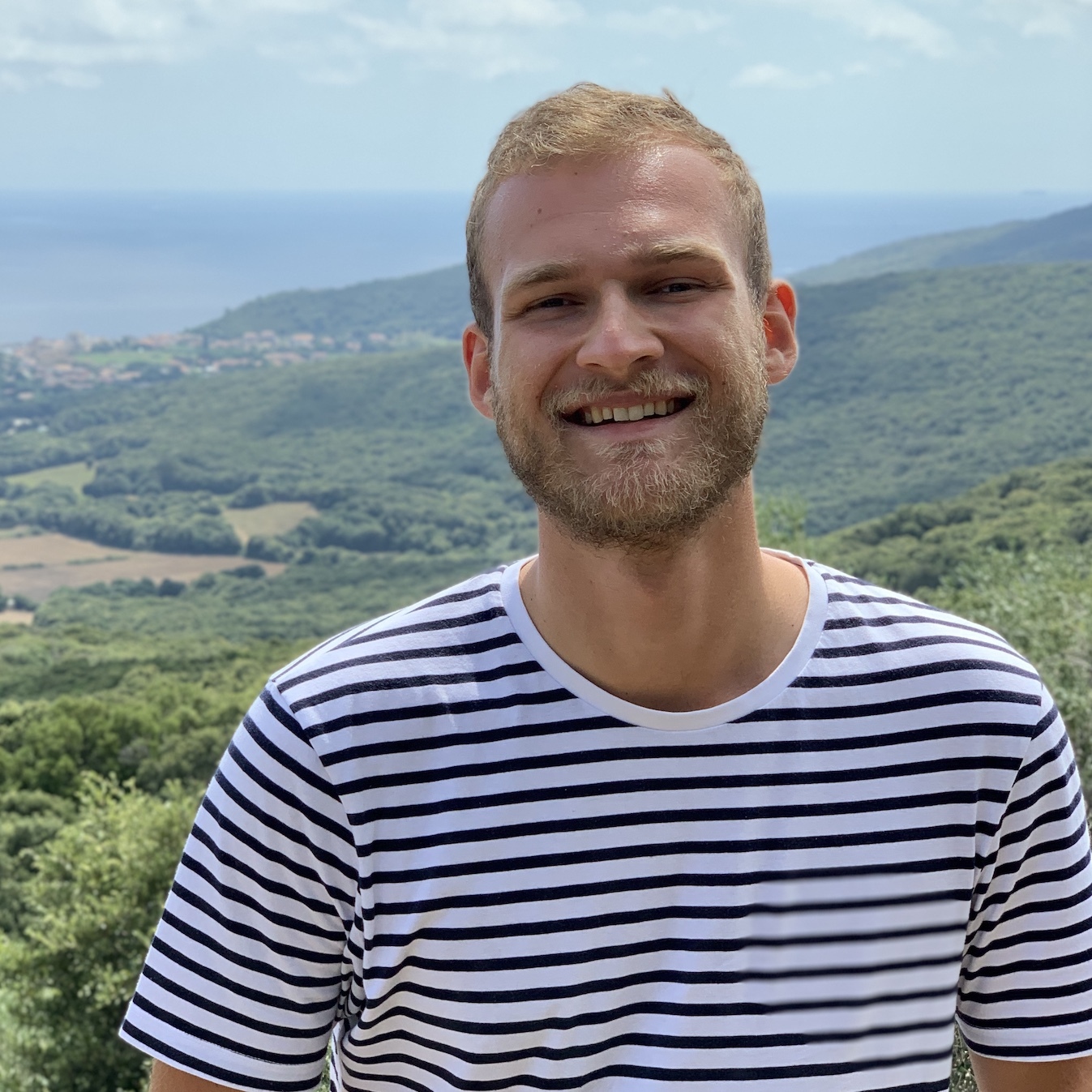 Jacek is a Ph.D. student at Concordia University, co-supervised by Dr. Emily Coffey. He studied Liberal Arts and Sciences before specializing in Neuroscience at Maastricht University. Afterward, he obtained a Research Master's degree in Cognitive Neuroscience also in Maastricht. During the final year, he completed an internship in Dr. Coffey's lab in diffusion-weighted MRI and sleep. Jacek's Ph.D. studies focus on how ultra high-field imaging can further the understanding of the auditory system, white matter, plasticity, and sleep.
Miyoung Chung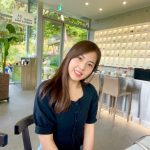 Miyoung obtained her Bachelor's Degree in Electrical Engineering (2020), and Master's degree in Biomedical Engineering (2022) at Ulsan National Institute of Science and Technology (UNIST) in South Korea. She joined the lab as a Ph.D. student in September 2022. Her thesis for her Master's degree was about decoding individual musical pitch imagery from a human scalp Electroencephalogram (EEG) and the development of a real-time neurofeedback system, conducted at the Brain-Computer Interface Lab (BCILAB). Currently, her study is focused on inducing pure musical pitch imagery signal from EEG and MEG recording, finding a component that encodes individual pitch information for both perception and imagery and eventually studying the training effect in musical pitch ability using the real-time neurofeedback system.
Marcel Farrés Franch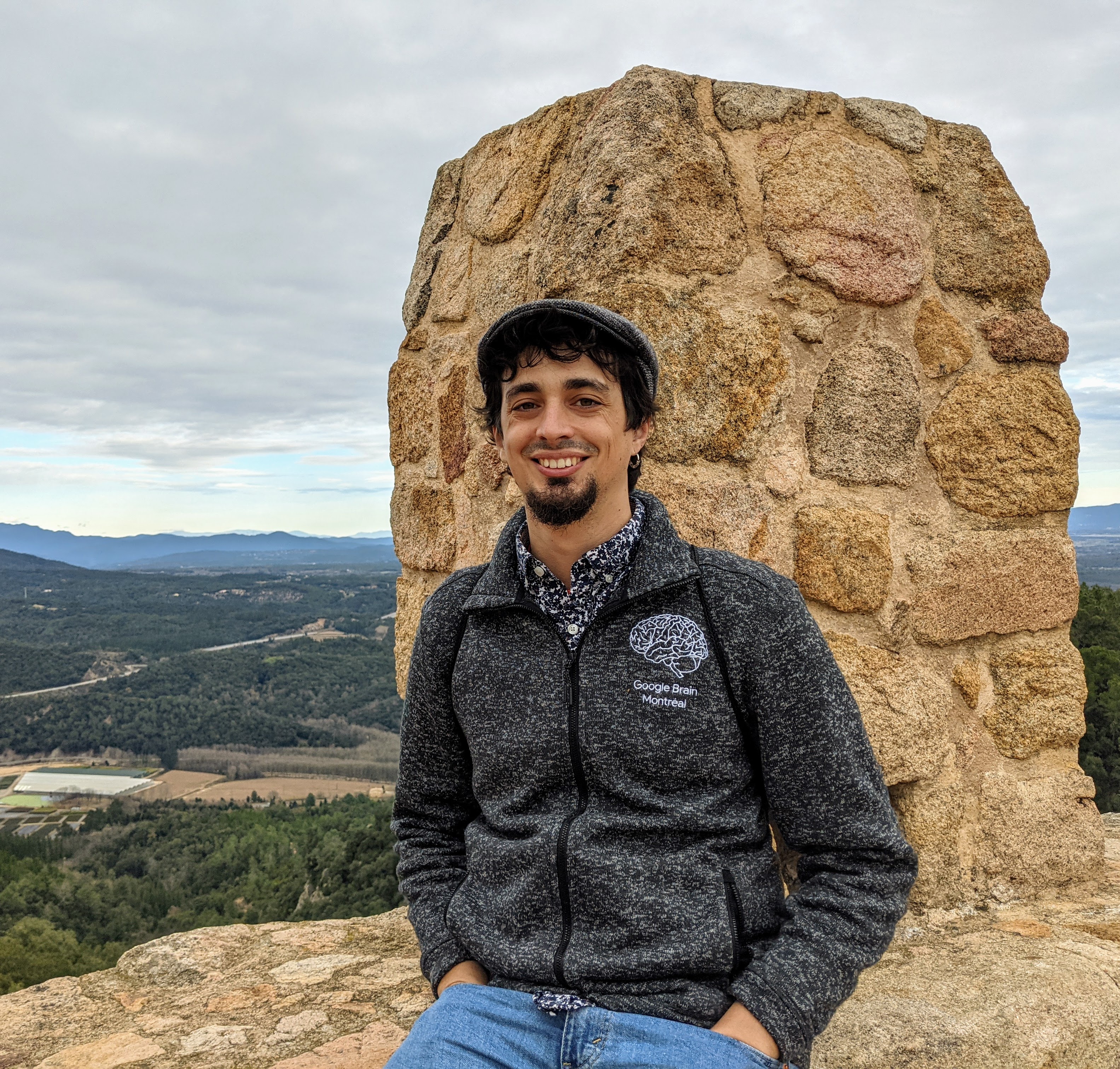 Marcel completed his bachelor's degree in Audiovisual Systems Engineering (2014) and a master's degree in Brain and Cognition (2015) at Universitat Pompeu Fabra (Barcelona, Spain). In his bachelor's thesis he explored the link between mood and music emotional content using an interface that gave real-time visual feedback of EEG activity and song dynamics while playing personal selected music previously classified by mood. His master's thesis was conducted at the Multisensory Research Group (part of the Center for Brain and Cognition) where he studied the on-line alpha phase/power direct influence on the perception of a visual stimulus at threshold level using EEG signals. To achieve it, he implemented real-time brain analysis and stimulus synchronization framework. Now he is creating the Open Multimodal Music and Auditory Brain Archive (OMMABA) for his PhD thesis in a joint project with Western University. OMMABA is a multimodal behavioural and neuroimaging dataset characterizing healthy human auditory processing. This open dataset will allow researchers to address individual differences in auditory cognitive skills across brain functions and structures. This dataset will also serve as a baseline for comparison with clinical populations. Outside the university he likes to play the tenor saxophone, enjoys woodworking, and does castells, traditional Catalan human towers. He also loves letting innovative ideas come to life by participating in hackathons and other events.
Alix Noly-Gandon  
Bio Coming Soon!
Arielle Rabinowitz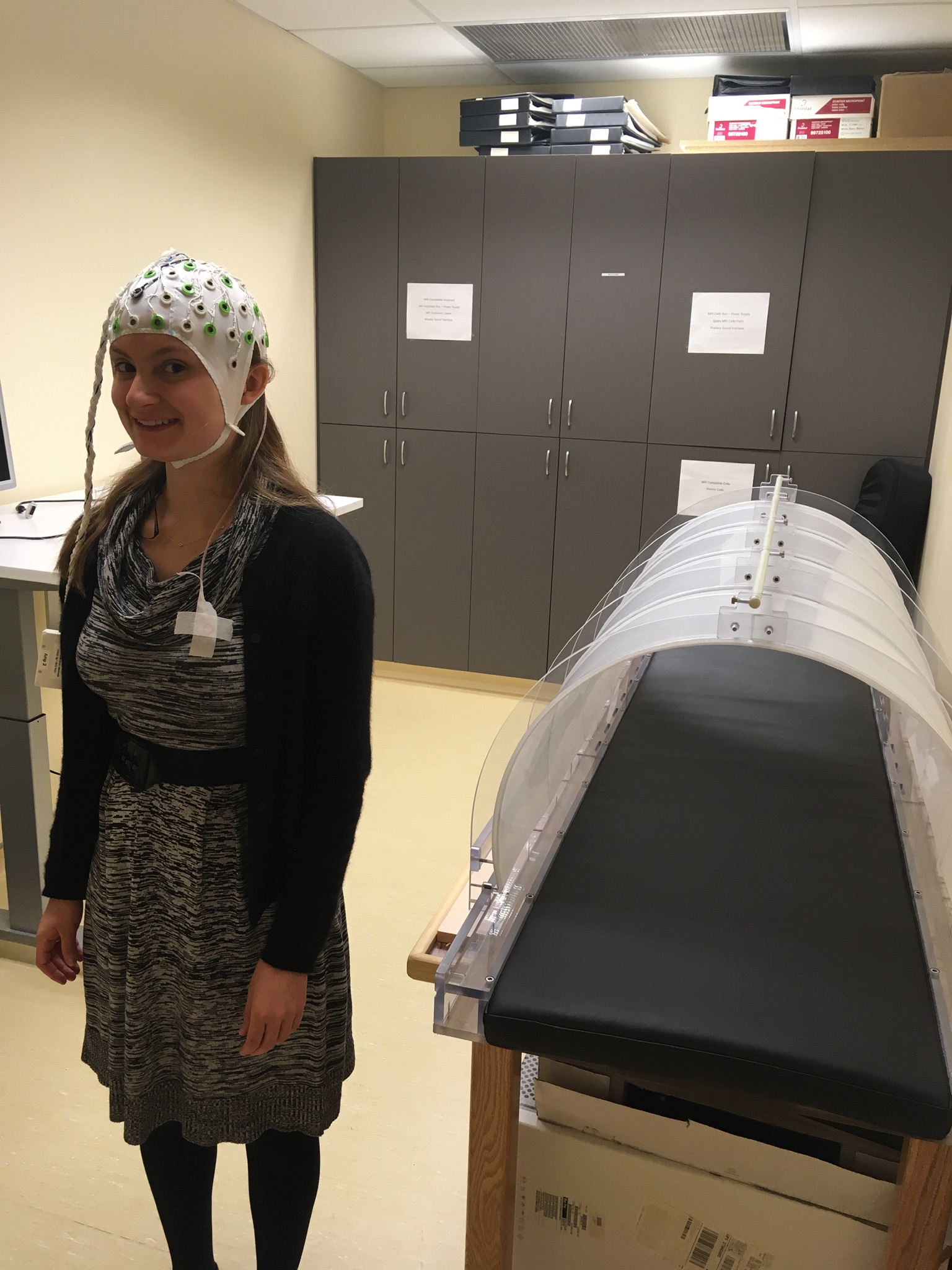 Arielle hails from Boston, Massachusetts, USA. She received her undergraduate degree from Harvard University in psychology and neuroscience in  2014 and completed a Masters in Music from New England Conservatory in 2015. She worked as a research assistant for a few years before joining the Zatorre lab initially as a rotation student in Fall 2018 and then full-time starting in Summer 2019. Her graduate studies are co-supervised by Dr. Alain Dagher. Arielle's research interests involve mechanisms of music reward and personality  in relation to mood symptoms such as apathy and anhedonia. When she's not doing research, Arielle enjoys travelling and running, especially on Mont-Royal or exploring Montreal's many parks by foot. She also frequents the Montreal Symphony Orchestra and other music performances around the city, and can be found relaxing while drinking coffee at a cafè in the Old Port!  
Heather Whittaker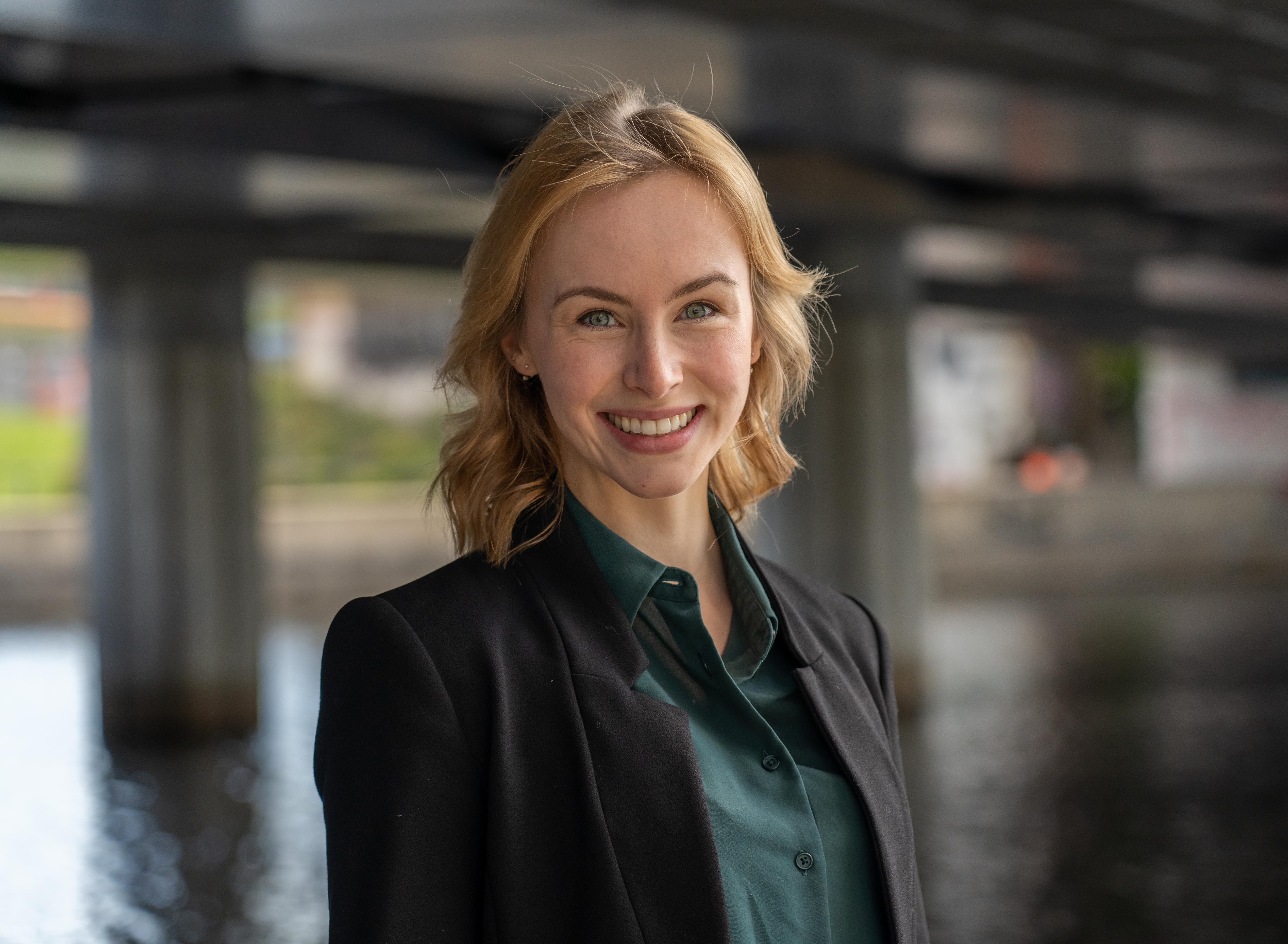 Heather is in McGill's MDCM & PhD program, and she joined the lab in January 2019. Co-supervised by Dr. Lesley Fellows, she is researching the effects of non-invasive brain stimulation on memory processes as a therapeutic approach for people with neurocognitive decline. Her project aims to investigate the role of brain oscillations within distributed networks supporting auditory working memory. For this study, she uses rhythmic transcranial magnetic stimulation (TMS) and collects electroencephalography (EEG) data alongside behavioural measures. Heather's previous studies took place at the University of Winnipeg (BSc Biopsychology) and University College London (MSc Clinical Neuroscience).
Google Scholar | Research Gate
---
Undergraduate Students
Emily Chen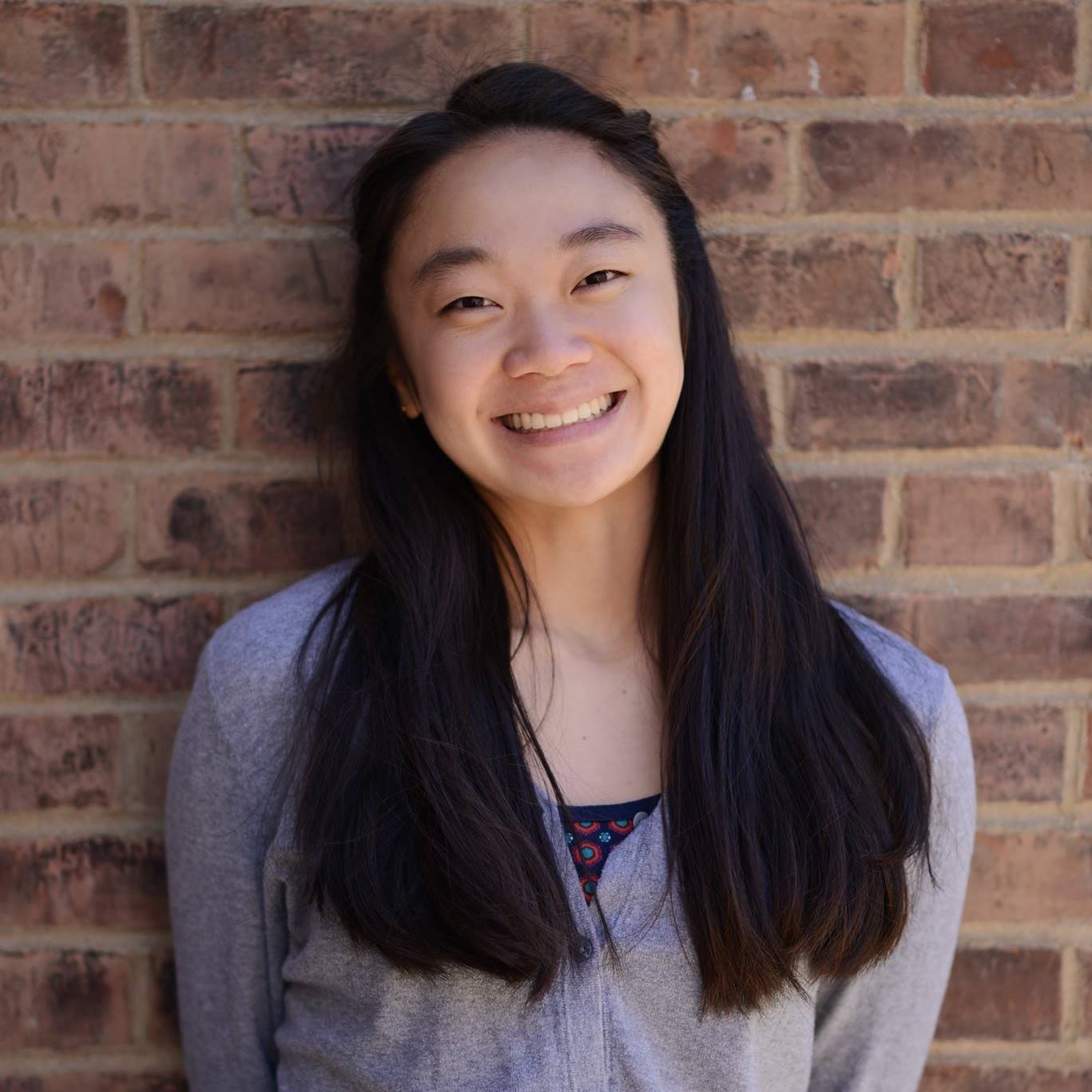 Emily is pursuing a Bachelor of Arts in Honours Urban Systems with a minor in Cognitive Science. Working alongside Ph.D. candidate Isabelle Arseneau-Bruneau and fellow undergraduate research assistant Lucy Core since September 2019, she has had the enormous pleasure of exploring cognitive neuroscience research while contributing to Isabelle's project on cortical and subcortical origins of plasticity related to musical training. Her current work focuses on applying a Support Vector Machine, a machine learning algorithm, to the frequency following response (FFR). Originally from the Boston, MA (USA) area, she has been an avid violinist since the age of 4 and has toured several cities in North America, South America, and Europe with the Boston Philharmonic Youth Orchestra, performing in concert halls that include Carnegie Hall, the Berliner Philharmonie, and The Concertgebouw. In her free time while at McGill, she enjoys performing as an Alto I with Les Muses Chorale, trying new restaurants and cafes, and taking long walks around Montreal.  
Lucy Core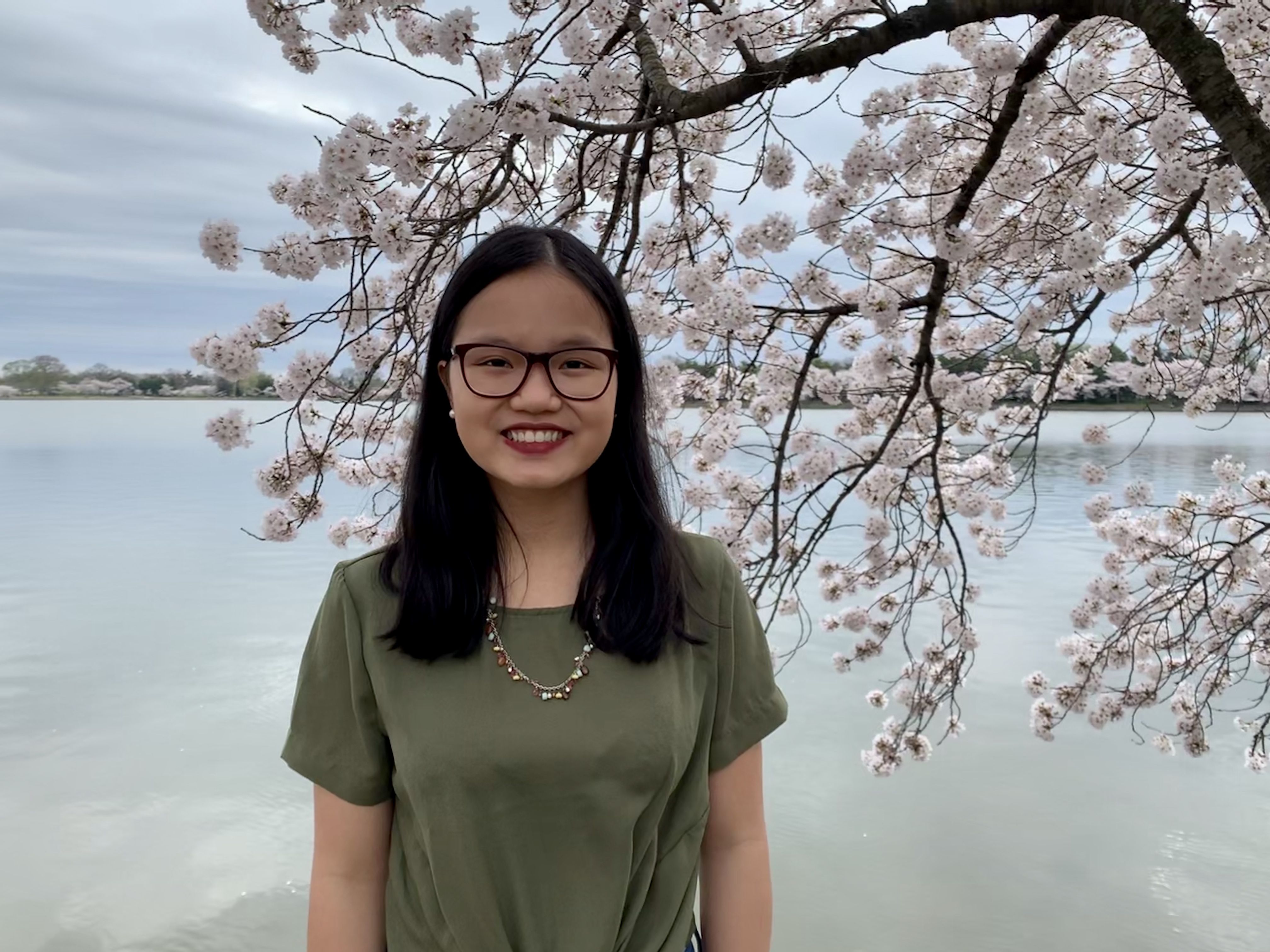 Lucy is pursuing a BA & Sc in the Honours Cognitive Science program with a minor in Psychology. She joined the lab in September 2019 and is working alongside Ph.D. candidate, Isabelle Arseneau-Bruneau. Lucy has completed an independent research project on the influence of auditory perception on motor learning. In the summer of 2020, she held an NSERC-CREATE Fellowship where she used a machine learning algorithm, the Hidden Markov Model, to classify frequency following responses (FFR). She is currently extending her work on machine learning and the FFR as part of her honours research project. Prior to that, Lucy worked as a research assistant for two summers at the Center for the Study of Learning at Georgetown University, supervised by Dr. Guinevere Eden. There, she worked on a project investigating the neural bases of reading and math disabilities (i.e. dyslexia and dyscalculia) in children. Lucy's interest in auditory cognitive neuroscience stems from her musical background; she has been playing violin since age four and likes to play guitar and sing. In addition to making music and studying the brain, Lucy enjoys playing ultimate frisbee, rock climbing, and hiking. 
Manon Palmer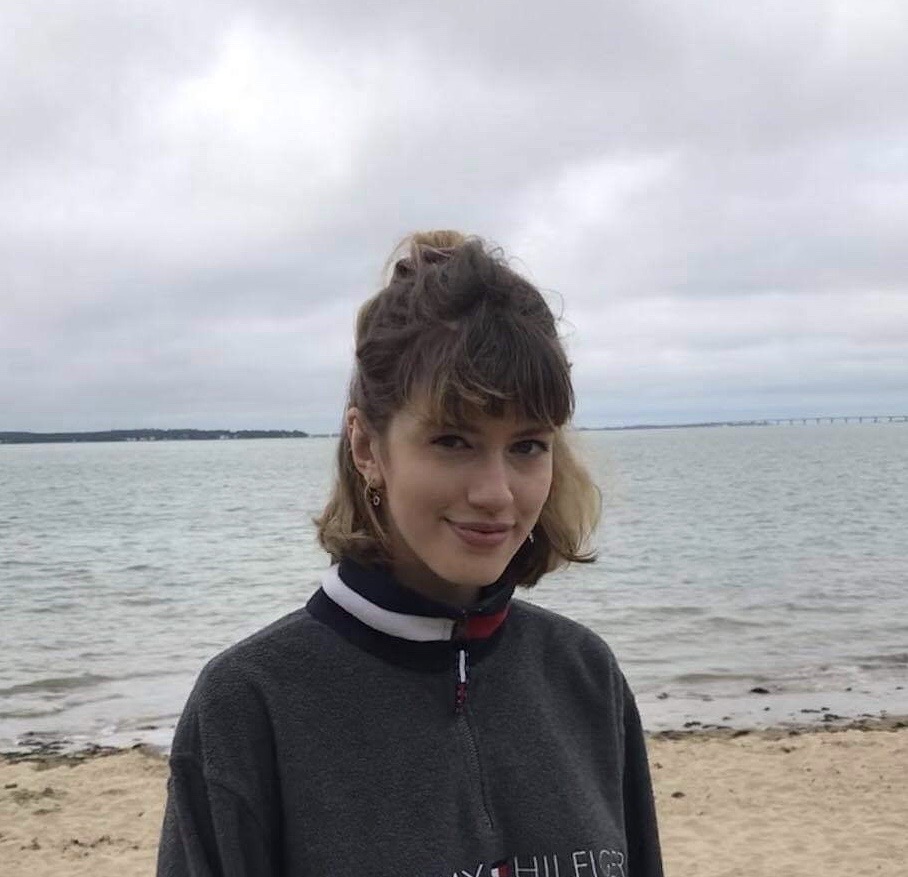 Manon is an undergraduate student studying for a BSc in Neuroscience. She joined the lab in January 2020. She is interested in the relationship between an individual's subjective experiences and the physiological processes underlying them. She is particularly interested in the intersection between music, emotions and the brain. Manon is currently working on a project with Marcel Farres Franch that explores the relevance of auditory stimuli during fMRI naturalistic listening. The resulting descriptors and analyses will be used on an open multimodal behavioral and neuroimaging dataset that is being developed in the lab. Aside from her studies, she is a professional singer and songwriter, as well as a basketball enthusiast. She also enjoys reading books she can relate to cognition or to the different ways in which we perceive and experience the world around us. 
---
Alumni
Graduate Students 
Niels Disbergen (2020); Maastricht University, The Netherlands, co-supervised by Dr. Elia Formisano
Software Engineer, Private sector, Eindhoven, The Netherlands
Website
Reiko Matsushita (2020)
Research Technician, Okinawa Institute of Technology, Japan
ResearchGate
Melanie Segado (2019)
Research Officer, National Research Council of Canada
LinkedIn
Benjamin Gold (2019)
Postdoctoral Fellow, Vanderbilt University, Memphis TN, USA
Website
Emily Coffey (2016)
Assistant Professor of Psychology, Concordia University, Canada
Website
Kuwook Cha (2016)
Martha Shiell (2015)
Staff Scientist, Oticon Foundation, Copenhagen, Denmark
Website
Michael Klein (2014)
Data Analyst, Private sector, Seattle WA, USA
LinkedIn
Mary Elizabeth Sutherland (2014)
Editor, Nature, New York, USA
Website
Valorie Salimpoor (2012)
Neuroscience Consultant, Cignition
LinkedIn
Jung-Kyong Kim (2010)
Clinical Research Coordinator, Ottawa Hospital, Canada
LinkedIn
Nicholas E. V. Foster (2010)
Research Associate, Université de Montréal, Canada
ResearchGate
Jean Mary Zarate (2009)
Senior Editor, Nature Neuroscience, New York, USA
ResearchGate
Patrick Bermudez (2008)
Research Associate, Montreal Neurological Institute, Canada
ResearchGate
Joyce L. Chen (2008)
Assistant Professor of Kinesiology, University of Toronto, Canada
Website
Frédéric Gougoux (2007)l Université de Montréal, co-supervised by Dr. Franco Lepore
Psychologist, Institut de réadaptation de Montréal, Canada
ResearchGate
Jennifer A Johnson (2006)
Professor of Psychology, Bloomsburg University, Pennsylvania, USA
LinkedIn
E. J. Nikelski (2005)
Raquel Dorsaint-Pierre (2005)
Narly Golestani (2001)
Associate Professor, University of Geneva, Switzerland
Website
Catherine Warrier (2000)
Séverine Samson (1989)
Professor of Psychology, Université de Lille III, France
Website
Postdoctoral Fellows 
Andréanne Sharpe, Ph.D. (2019-2020)
Assistant Professor, Laval University, Québec, Canada
LinkedIn
Neomi Singer, Ph.D. (2018-2020)
Research Associate, Tel Aviv Sourasky Medical Center, Israel
Estrid Jakobsen, Ph.D. (2016-2019)
RBIQ Communications Director, Montreal, Canada
LinkedIn
Sebastian Puschmann, Ph.D. (2015)
Research Associate, Carl von Ossietzky University, Oldenburg, Germany
Google Scholar
Ernest Mas-Herrero, Ph.D. (2015-2019)
Research Fellow, University of Barcelona, Spain
Google Scholar
Philippe Albouy, Ph.D. (2014-2019)
Assistant Professor of Psychology, Laval University, Québec, Canada
Website
Vesa Putkinen, Ph.D. (2016)
Assistant Professor, University of Jyvaskyla, Finland
Indiana Wollman, Ph.D. (2015-2017)
Director of Research, Philharmonie de Paris, France
Yi Du, Ph.D. (2015 – 2016)
Research Professor, Chinese Academy of Science, Beijing, China
ResearchGate
Serin Atiani, Ph.D. (2011-2015)
Assistant Professor, King Hussein School of Computing Sciences, Amman, Jordan
Website
Krystyna Grabski, Ph.D. (2013-2014)
Private Sector, Norkopping, Sweden
LinkedIn
Patrice Voss, Ph.D. (2008-2014)
Research Associate, Montreal Neurological Institute, Canada
LinkedIn
Sibylle Herholz, Ph.D. (2010-2012)
Research Fellow, German Center for Rehabilitation, Bonn, Germany
Google Scholar
Jamila Andoh, Ph.D. (2009-2011)
Deputy Head of Research Group, Hector Institute for Translational Brain Research, Mannheim University, Germany
Website
François Champoux, Ph.D. (2008- 2010)
Associate Professor of Audiology, Université de Montréal, Canada
Website
Boris Kleber, Ph.D. (2009-2011)
Assistant Professor, Aarhus University, Denmark
Website
Shahin Zangenehpour, Ph.D. (2004-2008)
Staff Software Engineer, Walmart Labs
LinkedIn
Marc Schönwiesner, Ph.D. (2005-2008)
Associate Professor, University of Leipzig, Germany
Website
Karine Delhommeau, Ph.D. (2003-2005)
Chef de projet, L'Oréal, Paris, France
LinkedIn
Caroline Bey, Ph.D. (2000-2001)
Enseignant-Chercheure, Université de Aix-en-Provence, France
Anne J. Blood, Ph.D. (2000)
Assistant Professor of Psychiatry, Harvard University Medical School, Boston MA, USA
Google Scholar
Pascal Belin, Ph.D. (1997-2001)
Professor of Psychology, Université Aix-Marseille, France
ResearchGate
Véronique Bohbot, Ph.D. (1997-1998); co-supervised by Dr. Michael Petrides
Professor of Psychiatry, Douglas Hospital Research Center, Montreal, Canada
Website
Chris Westbury, Ph.D.(1995-1996)
Professor of Psychology, University of Alberta, Edmonton, Canada
Website
Punita Singh, Ph.D. (1993-1994); co-supervised by Dr. Albert Bregman
Researcher in Private Sector, India
David Perry, Ph.D. (1991-1996)
Clinical Neuropsychology, University of California San Francisco Medical Centre, USA
ResearchGate
Todd Mondor, Ph.D. (1992-1994)
Professor of Psychology, University of Manitoba, Winnipeg, Canada
Website